Hello and welcome to my coverage of the top Ossiarch Bonereapers lists currently on the tournament scene for Warhammer Age of Sigmar. I've collated, compared and contrasted these lists so that you at home can see what are the most common units and list designs for Ossiarch Bonereapers (as at 3 April 2020). Whether you are trying to build an Ossiarch Bonereapers army for yourself, or preparing to play against them at your next event, I hope this page helps. Over time, I'll also be adding pages for the other top factions in Age of Sigmar.
For more top list coverage, you can also check out more top tournament lists in the tournament list archive and the analysis of other top factions here.
As always, check out Dark Fantastic Mills for great 3D printed terrain perfect for wargaming. Its super versatile and light so worldwide shipping is inexpensive. Use the "aos shorts" discount code for a further 10% off the already decent prices and also help support the site.
---
Top Ossiarch Bonereapers Lists
The spreadsheet excerpt below contains an analysis of high performing Ossiarch Bonereapers lists from tournaments around the world.
Green items appear in a 5+ lists, yellow appear in 3-4 lists and the orange items only appear in 1-2 lists.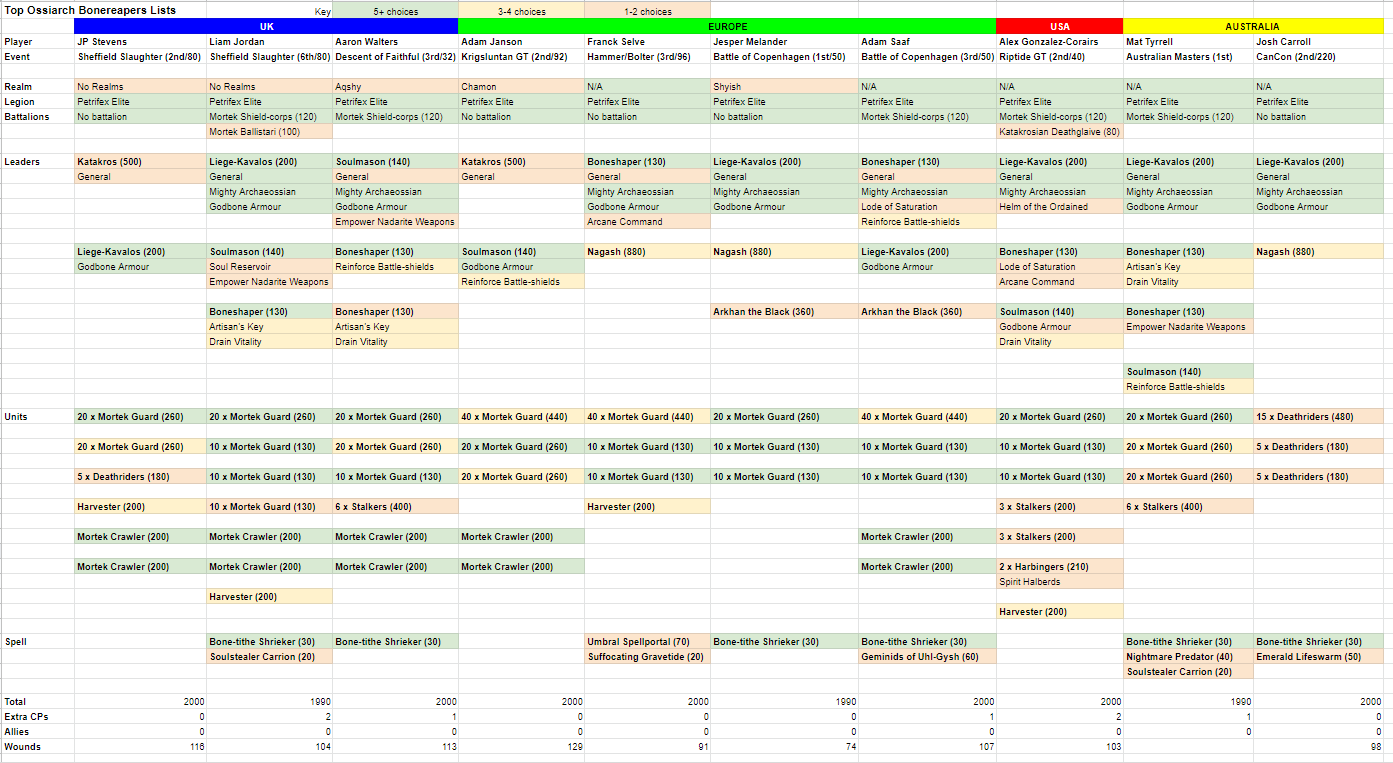 ---
Analysis
[work in progress]