Hey all, today I have a guest post written by Alex Ley of the Angel Wargamers with the first in a series on the growing Warhammer Age of Sigmar scene in London. Alex will be giving us a tour of the boroughs, their clubs and events throughout the season.
As always, check out Dark Fantastic Mills for great 3D printed terrain perfect for wargaming. Its super versatile and light so worldwide shipping is inexpensive. Use the "aos shorts" discount code for a further 10% off the already decent prices.
---
Age of Sigmar in London
I remember moving to London with my girlfriend nearly 7 years ago and one of my immediate ambitions was to locate my nearest club and start getting involved with the Warhammer scene as soon as possible. This was back in the days of 40K 6th ed and 8th ed fantasy and I was a dedicated 40k player at the time. One of the luckiest moments of that move was going to house party hosted by one of closet friends from school and meeting Adam Cunis (@hadrielcaine) for the first time who introduced me to the Angel Wargamers at the Blacksmith and Toffeemaker pub in Angel. 7 years on, I'm a proud Angel Wargamer and co-host of the club's podcast!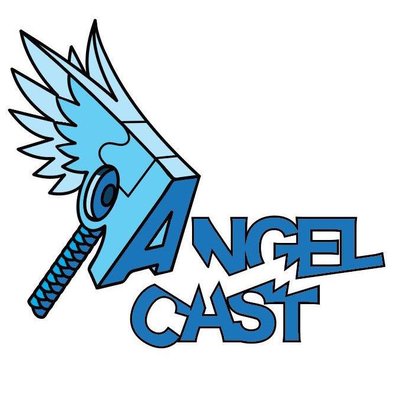 Despite London's size, it was a little intimidating back then trying to locate a club as the scene was quite binary between 8th ed and 40k and often existed out of pubs or non-dedicated venues. There were loads of events and clubs to choose from but, as you may imagine, getting around London with a KR case full of models on the tube can be a challenging and off-putting endeavour. The hurdle for clubs and venues was not just to exist but to coax in players who largely do not drive or own a car by offering scenic tables and maximum utility from their spaces as possible in great locations.
This market gap coupled with the arrival of Age of Sigmar and hobby now being more accessible than ever, the London scene has grown tremendously with clubs for every district of the city and more dedicated gaming venues and events than ever (including some that my own club proudly organises). Whether you want narrative or pure competition, I guarantee the big smoke has something for you.
Over this series I will be covering the London scene, starting with covering the cities brand new dedicated wargaming venues, their events and what they bring to the scene. Part 1 covers Magic Madhouse London, the home to my club and host to our recent and upcoming events.

Magic Madhouse London – Hackney Wick

Since Angel Warmers moved to Magic Madhouse nearly 3 years ago its become our second home. Based in Hackney Wick, East London, Magic Madhouse London (MMH) is run by the intrepid Gav and Tim and we now congregate here every Tuesday. MMH now even cover Angel events on their very own Twitch!
Magic Madhouse London's initial focus was Magic: The Gathering, our hosts branched out to become a great venue for anyone looking for a game of all sorts – including lots of Age of Sigmar! They now fully support the Age of Sigmar scene scene with a mixture of bookable tables and hosting events. Situated in the trendy East London hipster-highway, if you're looking for a game within easy access from Stratford and the Olympic park then look no further.* MMH has hosted Angel's matched, narrative and even master's events.
Angelcore, our premier matched play event in conjunction with Corehammer, has now run for two years over 2017 and 2018, utilising the brilliant pack written by our very own Matthew Hinton (@skyel14). Matt wanted to ensure that competitive AOS tournaments used a robust set of secondary objectives. As the power in the game shifts with time and the natural evolution, Angelcore was designed to make sure that players always had something to play for, even if the primary is over quickly. By having a comprehensive and achievable set of secondaries the game stays competitive and allows players to never feel like its all over by turn 2! London is a city of inclusion and this pack was designed to bring that mantra to the matched play scene.
Matt captured this by using a 50-0 scoring system of which only a maximum of 30 points is achieved by a major win on the primary. Up to 20 points are available by scoring secondary objectives which ranged from achieving maximum board coverage to killing the enemy general. Players also did not max score secondaries by labelling their opponents, meaning that keeping the game alive was of tactical benefit to generals looking for maximum points.

With the support of MMH Angel hope to bring you Angelcore again in 2019 so watch this space. [Editor: check out the coverage of Angelcore 2018 for a taste of the action]

The London AOS masters was one of the premier events hosted at MMH this year. The nefarious Looking Donal Taylor (@wargamerdonal) invited 8 of London's top players for a showcase show-down event at the start of 2019. Covered on the MMH Twitch and by yours truly on Twitter, it was amazing to see some of the South East's finest take to the tables. The main takeaway from this was just how many masters live within the London based community, underpinning the strength of the scene here with not only great venues but a pool of some of the top players. If you want to see some of the coverage, head to MMH's YouTube channel and catch some of the games!
Finally, I think its worth noting that yours truly, in collaboration with Ming and Steve of the RAW fame, are planning the Narrative Party Invitational 2018. Tim from MMH is already planning how we can use set design and lighting to bring even more drama to this stream. While the event is an invitational for now, this is simply so we can experiment with the format. Once refined, we will be launching this as part of MMH/Angel event calendar so I promise to update you all soon.
I guess the point I wish to make here is that London is melting pot of a wide array of talents and for us to be able to experiment with taking the streaming and viewer engagement part of the hobby to the next level is a testament to that. The Narrative Party aims to enrapture the joy of story driven narrative gaming and set a new precedent for the city.

Thats all for now folks. See you next time.

*Space for 6×4 war-games tables are limited at MMH and we would always recommend booking or contacting the Angel Warmers direct if you're looking for an opponent!
---
More on AoS in London
For more on Age of Sigmar in London, check out my profile on the South London Legion and coverage of the new Bad Moon Cafe.